The ESHRE Annual Meeting 2019 with 12,000 participants has come to an end with significant topics, opening new research directions in the field of assisted reproduction.
The meeting is annually hosted by European Society of Reproduction and Embryology – ESHRE, offering a chance for experts to discuss importance issues in the field, thereby improving the treatment quality for patients. This year, the 35th ESHRE Annual Meeting takes place in Vienna, the capital of Austria, from 23 June to 26 June with the participation of 12,000 specialists around the world.
As the representatives of Hong Ngoc IVF Center partaking in this event, Dr. Nguyen Binh Duong and embryologist Vu Dinh Chat have joined all of significant sections with new information which should be helpful for Vietnamese patients. . Below are the most highlighted topics at the ESHRE Annual Meeting 2019 that they would like to share with Vietnamese specialists and patients.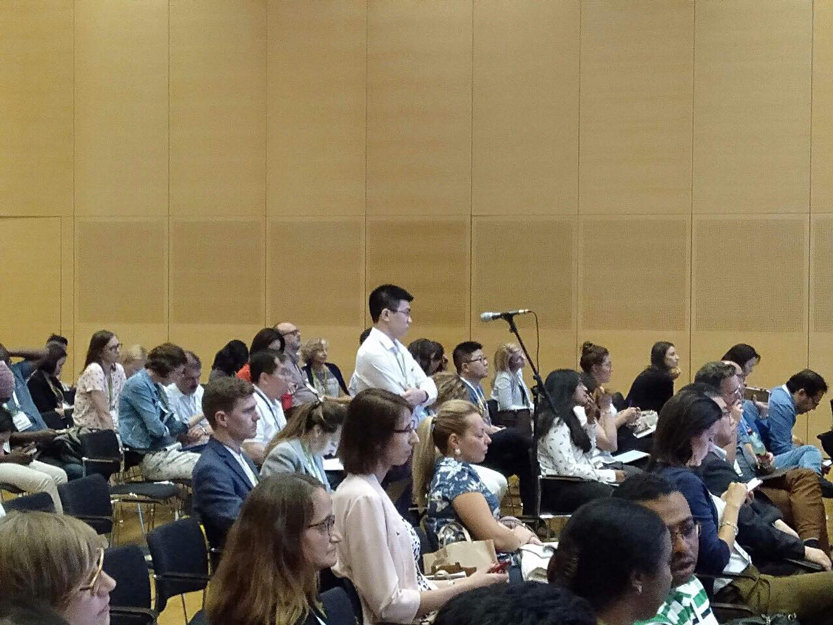 Should ICSI be applied in all cases?
ICSI and IVF techniques share the same principle in which egg is fertilized by sperm to create embryo that will be incubated and transferred back into the female patient's uterin cavity. With IVF (in-vitro fertilization), sperm and egg are put in a dish then the sperm has to reach the egg and fertilize it. IVF is somehow considered similar to the natural fertilization. In contrast, with ICSI (Intra cytoplasmic sperm injection), embryologists actively selects sperm and injects it directly into the egg cytoplasm to create embryo.
ICSI technique was originally invented for treatment of male infertility. However, in recent years, it has been widely applied, even in cases of men with normal semen analysis.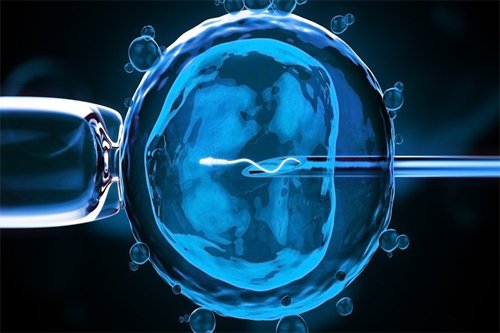 At the ESHRE Annual Meeting 2019, several scientists have shown evidence proving that the results of ICSI and IVF methods are not too different. This evaluation was conducted on the basis of various factors, including fertilization rate, pregnancy rate and newborn survival rate.
The evaluation also determined a small trend that IVF has higher failure fertilization rate than ICSI. Moreover, this is a retrospective study but not randomized controlled trial. To conclude and provide a better practice orientation, we need to wait for the results of upcoming studies, especially RCTs.
At Hong Ngoc IVF Center, treatment plan is personalized for each couple based on their health, social and financial conditions. The selection of ICSI for each cycle is thoroughly considered by the center's specialists to achieve the best results.
Pre-implantation genetic tests
Pre-implantation genetic tests consist of three main types: PGT-A (Pre-implantation Genetic Testing for Aneuploidies), PGT-M (Pre-implantation Genetic Testing for Monogenic/single gene defects) and PGT-SR (Pre-implantation Genetic Testing-Structural Rearrangements).
At the conference, participating scientists agree that PGT is only testing technique for screening and has no value for diagnosis. Embryo biopsy should only be done on the 5th day, not the 3rd day of embryo incubation process. This is an invasive process that could affect the embryo survival and later affect its implantation.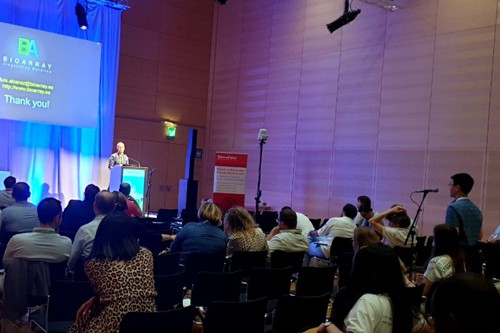 PGT-A is indicated to women aged 38 and older, women who have repeated miscarriages, or patients with repeated IVF failure and should not be used for young women. PGT is a complex process requiring clear consultation before and after the procedure.
After pre-implantation testing, we should transfer only one embryo to avoid multiple pregnancy and ricks to the mother and baby. In addition, mosaic embryos is a concerning issue among scientists. However, they agree that mosaic embryos can be transferred but the embryologists and fertility specialists should consider it carefully.
Time-lapse technology and AI in embryo selection
Time-lapse embryo monitoring has been used in IVF laboratories for a few years and promises to be a great tool in embryo incubation and selection.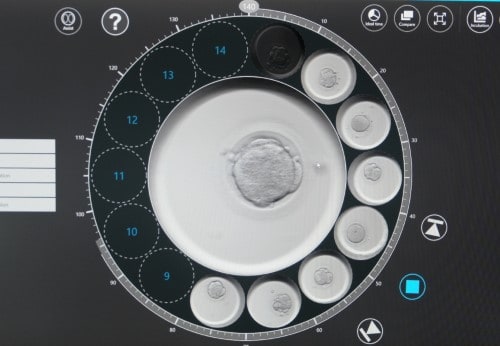 The time-lapse embryo monitoring technology generates large amounts of information, which requires the support of information technology to analyze. Therefore, more and more centers have used AI in combination with time-lapse technology to provide potential predictive models of embryo development. Some predictive models reported at the Meeting have promising results. They have been applied in a large scale. We hope that in the near future, we will have powerful tool for the best embryo selection, increasing the effectiveness of treatment.
There are also numerous new knowledge and skills which are updated and discussed on four days of the ESHRE Annual Meeting. However, not all of them could be immediately applied in clinical practice. Therefore, Hong Ngoc IVF Center's specialists would consider and select the best practice methods for patients of the center.
Right after the end of the ESHRE Annual Meeting 2019, the two specialists of Hong Ngoc IVF Center have moved to the Czech Republic to continue their training course in the world's leading IVF centers there. We will always attempt to update the most advanced techniques and do the best to increase treatment quality for our patients.
For consultation and further information, please contact:
Hong Ngoc IVF Center – Hong Ngoc General Hospital
Hotline: (+84) 915960.139 – (+84) 915.330.016
Tel: (+84-24) 3927 5568 ext 6820/6825
Add: 55 Yen Ninh, Ba Dinh, Hanoi
Mail: arthongngoc@hongngochospital.vn