Accommodation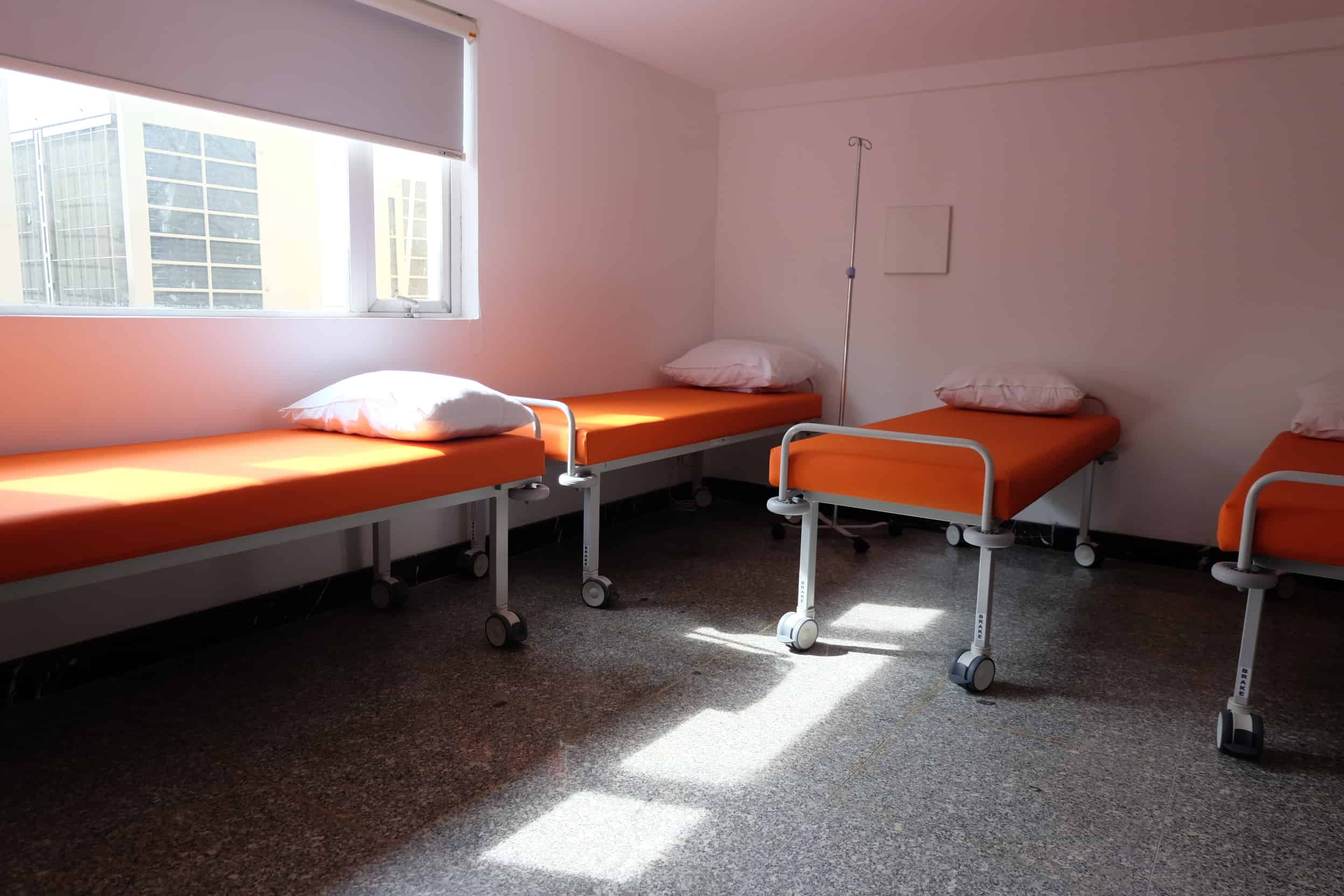 Unlike many hospitals that only focus on treatment, Hong Ngoc General Hospital in general and Hong Ngoc IVF Center in particular are proud to be a hotel-hospital that offers patients with a closed process from examination and treatment to hospitalization and leisure. Equipped with 5-star facilities and utilities, Hong Ngoc General Hospital invites patients to enjoy our services with spacious rooms, high-class spa and restaurants, promising to meet all customer demands.
Hong Ngoc IVF Center has designed and set up a special room for patient to rest after their IVF procedures such as egg retrieval and embryos transfer. The room is completely sterile to minimize bad effects to patient health and their treatment results.
Beds are well-arranged in this spacious and intimate area, offering transquility and relaxing atmosphere for IVF patients. All equipped facilities are new and meet all European standards. Moreover, the room is monitored by a team of technicians and doctors who are willing to support patients all the time.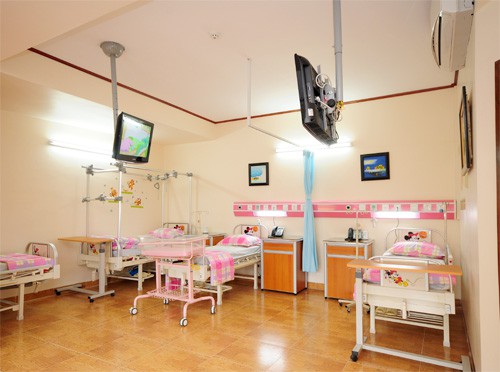 For hospitalization, patients will have a chance to stay in one of our 5-star rooms that follow the hotel-hospital model. Standard rooms are equipped with Plasma TV connected with TV cab, in-room telephones and free high-speed wifi as well as the cental air-conditioning system ensuring ideal temparature.  VIP rooms boasts three smaller rooms, one for patient, one for their relative and one for guest meeting.  In addition, visiting hours at Hong Ngoc General Hospital are well arranged and controlled so that patients would not get tired or annoyed during their hospitalization. At each floor, there is a beautiful hanging garden and area for patients to relaxingly contemplate the view of West Lake and Truc Bach Lake
There is a button for patient to call nurses and doctor upon demand. A team of doctors, nurses and physicians are availble 24/24 to timely support their patients in conjuction with a monitoring system of smart camera and security screens.
The bathroom is equipped with hot & cold shower and high-end toiletries. The patient's clothes are steam washed daily. Towels and bed sheets are also regularly replaced in accordance with the standards of 5-star hotel.
Parking
Upon reaching Hong Ngoc IVF Center, patients will be welcome by our staff and the security team will guide you where to park your car or motor bike. The spacious parking area allows patients to easily park their vehicle. The 24/7 security team ensures that patients' vehicles are well-arranged and save all the time.
With a full range of services and utilities, Hong Ngoc IVF Center believes that every patient will feel home and have a great time at the center.