Now, the cost for 1 IVF cycle is about 70 to 90 million dong, based on each couple's health conditions and problems as well as the clinic which they choose. With the natural cycle IVF and optimal stimulation protocol, infertile couple could save up to 65% cost compared to that of standard IVF cycle.
The cost of taking IVF in infertility treatment is one of the big concerns that infertile couples usually have. Because some of them could not afford to pay for a huge amount of money when they didn't save much.
" A cycle of IVF costs about 70 to 90 million dong, exclusive fees and costs for treatment of related existing diseases and problems ", said Dr. Pham Thi Thuy Duong – Head of Clinical Department – Hong Ngoc IVF Center.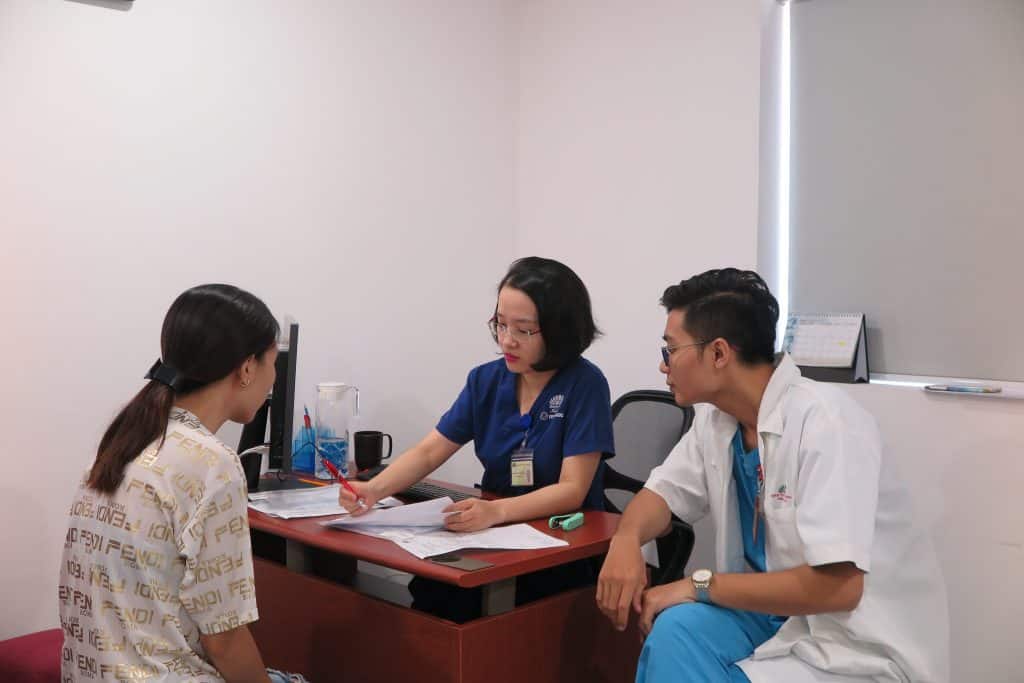 Dr. Thuy Duong also shared that not all couples were required to take a standard IVF cycle with all procedure. In fact, on the basis of their medical conditions and expectation, she would advise them to choose natural cycle IVF with optimal ovarian stimulation protocol. This is the first choice for them to save money with high rate of success.
Natural cycle IVF costs only 25-30 million dong
In the treatment plan of natural cycle IVF, patients rarely have to take medicine. They are carefully followed by our specialists until the time of egg maturation when medication is injected to trigger the ovulation. Egg retrieval then is performed under analgesics instead of anesthesia as in standard IVF cycle. The retrieved eggs and sperm are moved to the laboratory for fertilization, embryos creation and cultivation. As you can see, this natural IVF cycle doesn't require patients to take any medication for ovarian stimulation which save the cost for medications and other related fees.
" Natural cycle 'IVFs cost is only about 1/3 that of standard ones while the success rate can be as high as 40% if there is a good embryo to transfer. Moreover, the risk of multiple pregnancies and ovarian hyperstimulation would be reduced. However, this protocol has some drawbacks if the ovulation does not follow normal cycle or the egg retrieval could not collect any mature egg… "said Dr. Thuy Duong
Natural cycle IVF is advised for certain cases:
Patients with diminished ovarian reserve but still have natural ovulation

Patients with poor ovarian response: only few eggs (usually polycystic) are retrieved after numerous time of using stimulation medications.

Patients over 35 years old

Cancer patients or patients whose family member has cancer problems.

Patients with repeated embryo transfer failures

Endometriosis patients

Patients with natural ovulation who do not want to use stimulants or want to save cost by reducing the number of embryos.
IVF protocol with optimal ovarian stimulation to save cost as much as possible
When taking the IVF cycle with optimal ovarian stimulation, patients are required to take medication on the 3 rd day of the cycle and use it in 5 days. After that, our specialist will assess the development of follicles and add three injections if necessary. When the follicles are mature, another hormone will be injected to trigger the ovulation before egg retrieval and embryo creation.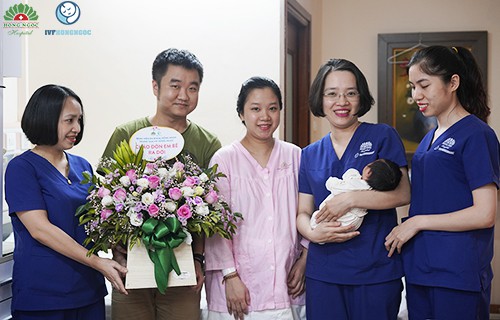 With this treatment plan, the medication and injection is reduced, limiting the risk of ovarian hyperstimulation. This procedure has the same advantages as the natural cycle IVF treatment. However, it is indicated for certain cases such as:
– Patients with ovarian hyperstimulation after standard IVF cycles.
– Patients with polycystic ovaries
– Patients are concerned about using hormonal drugs in high doses
– Patient with repeated failure in standard IVF protocol.
To save the maximum cost for infertile couples, currently Hong Ngoc IVF Center has applied both these procedures. After the examination, based on the medical conditions of each couple, our specialists will advise the most appropriate treatment plan for them.
* The post only mentions medications that are used or not used for ovarian stimulation to collect multiple eggs. The retrieved ones then are fertilized with sperm by ICSI or PICSI technique.
For consultation and further information, please contact:
Hong Ngoc IVF Center – Hong Ngoc General Hospital
Hotline: (+84) 915960.139 – (+84) 915,330,016
Tel: (+ 84-24) 3927 5568 ext 6820/6825
Add: 55 Yen Ninh, Ba Dinh, Hanoi
Mail: arthongngoc@hongngochospital.vn