Understand the difficulties that infertile couples have during their hard journey of finding their baby, Hong Ngoc General Hospital has heavily invested in establishing and developing Hong Ngoc IVF Center. The modern Hong Ngoc IVF Center is offering the world's most advanced assisted reproductive techniques, following strict standards of infertility treatment in Europe.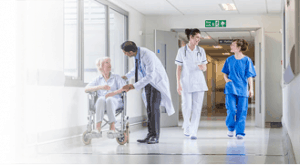 The center is home to leading domestic and international specialists in the field of obstetrics and gynecology. Many of them have been intensively trained in the world's well-known reproductive centers. With their expertise and numerous years of experience, the team of specialists at Hong Ngoc IVF Center boasts the capacity of comprehensively performing the most advanced assisted reproductive techniques in the world, making the dream of hundreds of couples in Vietnam come true.
Considered as a national destination for high-quality reproductive care and treatment with the high rate of successful fertilization by modern assisted reproductive techniques, Hong Ngoc IVF Center is committed to providing the best support and treatment results for patients.
For consultation and further information, please call us at Hotline:  0915.960.139