From 23 June to 26 June 2019, embryologist Vu Dinh Chat and Dr. Nguyen Binh Duong – Hong Ngoc IVF Center – are taking part in the 35th ESHRE Annual Meeting in Austria. Right in the first day, the two specialists have excitedly joined the pre-congress, gaining significant outcomes.
ESHRE and the 35th annual meeting
Established in 1984, European Society of Human Reproduction and Embryology (ESHRE) is an international non-profit organization with the main aim of promoting interest in, and understanding of, reproductive biology and medicine. ESHRE has been considered the world's most prestigious organization in the field of IVF.
Annual meeting is the largest event of the organization and is the world's most important one related to assisted reproduction. This year, the 35th Annual Meeting is held at Messe Wien Exhibition & Congress Center, Vienna, Austria from 23 June to 26 June 2019 with the participation of nearly 10,000 scientists, experts, and leading specialists in reproductive field around the world.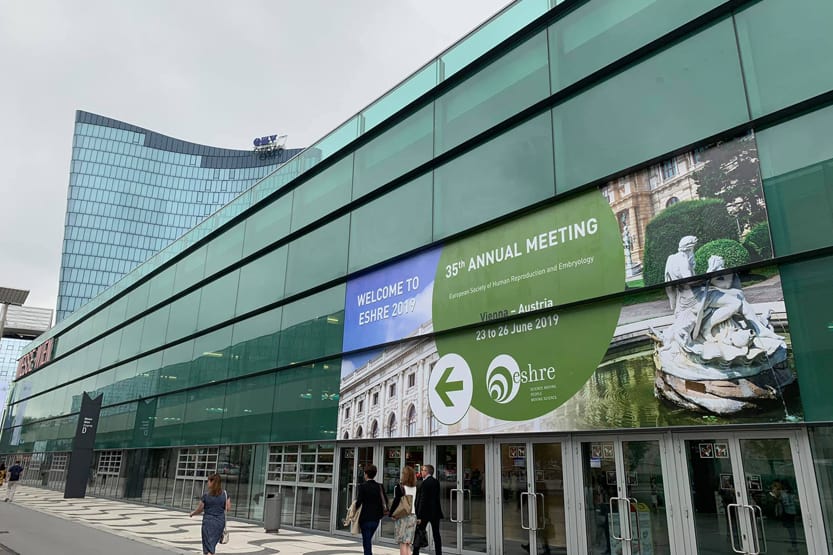 Dr. Nguyen Binh Duong and embryologist Vu Dinh Chat are proud to be two of few Vietnamese specialists partaking in this significant meeting. This is the prime opportunity for them to exchange and acquire knowledge as well as update the world's most advanced techniques which could be applied at Hong Ngoc IVF Center in the near future.
Let's follow our experts during the time of this special event.
Ready for the very first sections
In early morning of the first day, Mr. Vu Dinh Chat and Mr. Nguyen Binh Duong arrived at Messe Wien, ready for the first working section.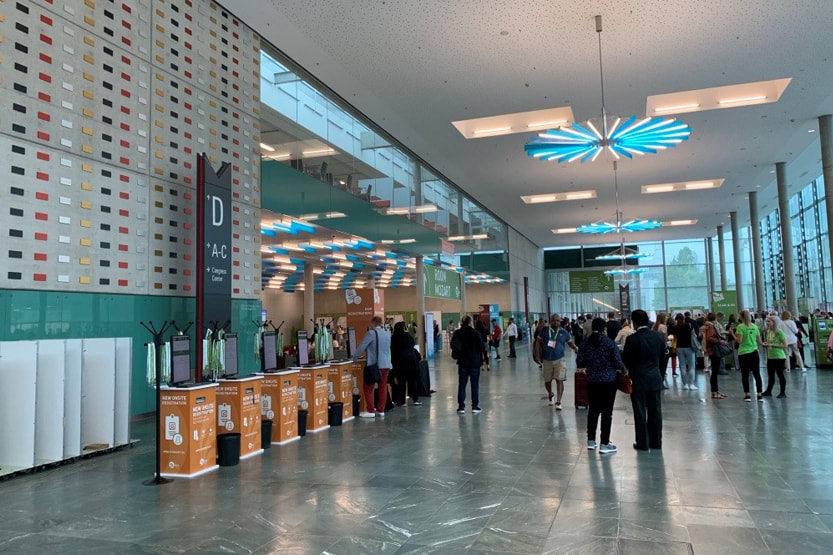 The work of preparing and supporting guests is carried out professionally and effectively by the organizing committee. All registration and card printing procedures are done automatically with the support of helpful and unlimited Helper guys. In front of each hall is a program table for sessions that will take place in the hall.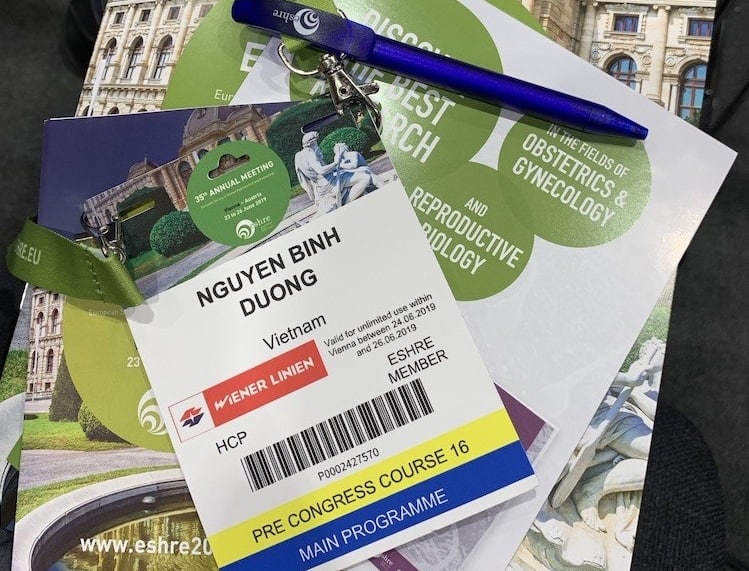 Pre-congress 16: Pre-treatment strategies of gynecologic and endocrine conditions in assisted reproductive technology
Within the event framework, 16 pre-congresses are held on 23 June 2019 with numerous interesting topics before delegates partake in the 3 main days. The two representatives of Hong Ngoc IVF Center chose to join the Pre-congress 16: Pre-treatment strategies in assisted reproductive technology.
This Pre-congress 16 includes 4 sections with 8 exciting topics presented by leading experts such as Prof. Togas Tulandi (Canada) who is the author of nearly 40 research papers, Prof. Johnny Awwad – the Europe's leading scientist, and other speakers from USA and the Middle East.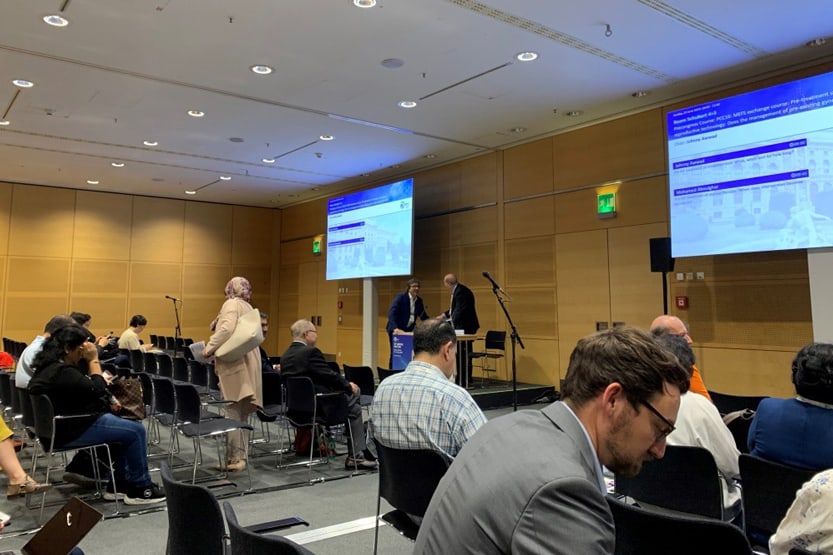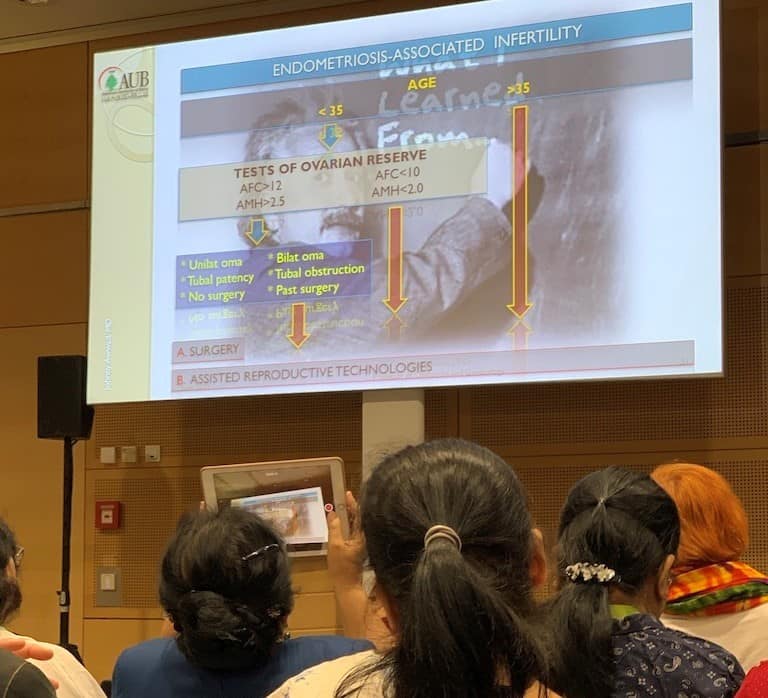 The management of pre-existing gynecologic and endocrine conditions such as endometriosis, uterine fibroids, adenomyosis, thyroid diseases, and polycystic syndrome in assisted reproduction attracted the attention of all participants. Many of the big questions are raised, including whether the management of pre-existing conditions improve the outcome of ART cycles, which intervention is useful, when intervention becomes beneficial, and more.
The tea breaks among sections are precious chance for our specialists to meet other experts. The questions of Dr. Nguyen Binh Duong and Mr. Vu Dinh Chat were clearly answered by speakers.
The helpful knowledge that the two specialists acquire through the pre-congress will be studied more and applied in the personalized IVF treatment at Hong Ngoc IVF Center.
Opening Ceremony and the Exhibition of the 35th ESHRE Annual Meeting
The 35th ESHRE Annual Meeting's opening ceremony is hosted at 7pm, 23 June 2019. In the ceremony, the organizing committee shares with delegates and the press several impressive information such as 10,000 people registering to the meeting, ESHRE has 150.000 Euro a year for young doctor learning in their IVF centers for 3-6 months (5000-8000 Euro each).
Right after the ceremony, delegates are invited to a special exhibition which is home to 80 leading companies in reproductive field. This exhibition allows Hong Ngoc IVF Center's representatives to explore and learn more about latest equipment and technology as well as catch up with new trends in the industry.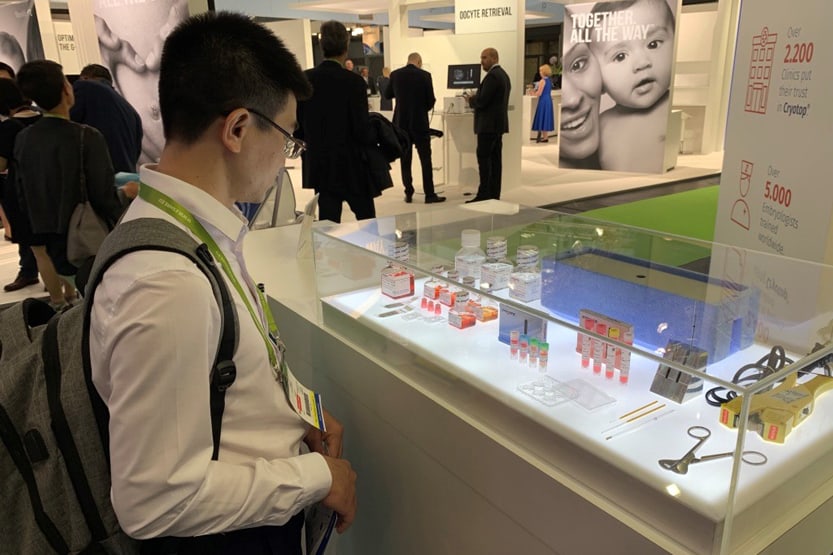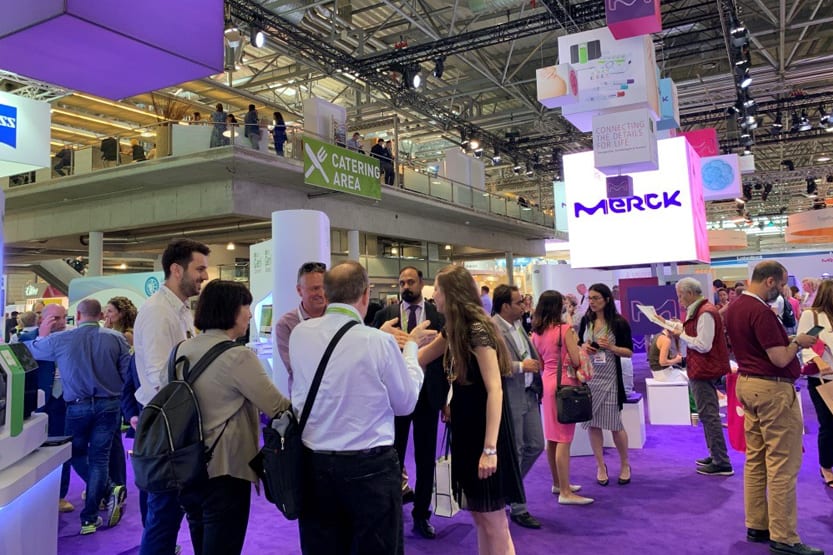 The hot topics of the exhibition this year include Artificial Intelligence in embryo choosing (+Time lapse), PGT testing services, International Sperm and Oocyte bank, HyCoSy kit, IVF software… with products and technologies from renowned companies such as Vitrolife, Merck (Geri), Zymot, Wallace, RI, SAGE,…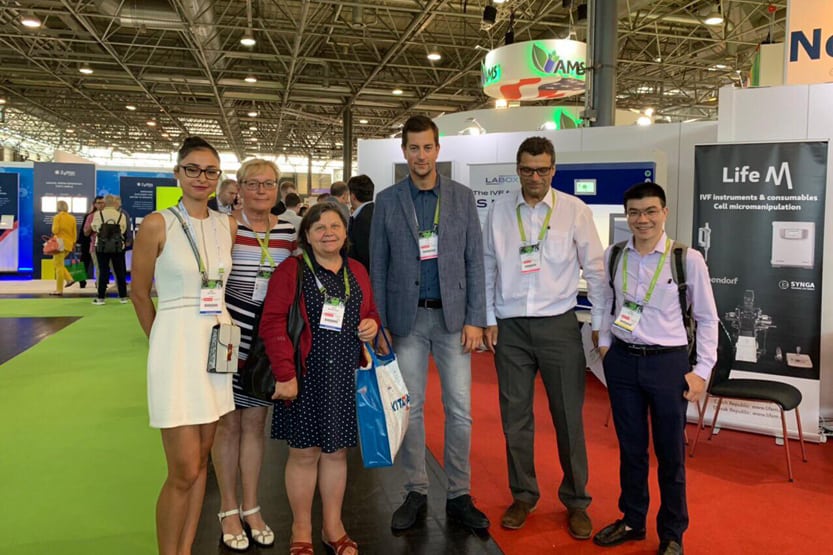 We will continue updating information about this important trip of our specialists in Austria.