In the afternoon 29th March 2019, Hong Ngoc General Hospital has officially introduced its IVF Center. The center follows European standards in infertility treatment and is proud to be the prime address for couples who are seeking for the chance of growing family. The event included a workshop in which leading obstetricians and infertility specialists shared the most updated practical knowledge in the field of assisted reproduction.
Promote new techniques in assisted reproduction
The official launching event of Hong Ngoc IVF Center – Hong Ngoc General Hospital – was participated by various experts and speakers. They are Prof. Dr. Petr Uher – CEO of Ferticare Prague Centre, the Czech Republic, Dr. Ivan Reich – Director of Hong Ngoc IVF Center who has more than 30 years of experience in fertility treatment from Czech Republic.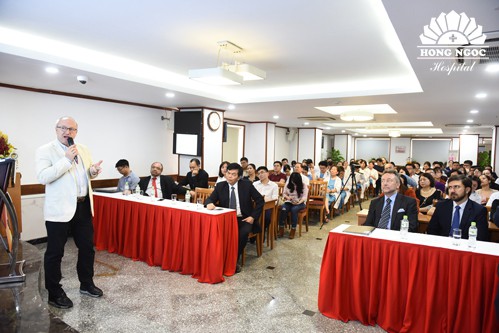 Moreover, the event's organization board was proud to welcome nearly 100 doctors and specialists from Vietnam based leading hospitals such as  National Hospital of Obstetrics and Gynecology, Hanoi Obstetrics & Gynecology Hospital, 108 Military Central Hospital, Vietnam – Sweden Hospital, Nam Dinh Obstetrics and Gynecology, and more. The event was also participated by honor guests including Mr. Vítězslav Grepl – Ambassador Extraordinary and Plenipotentiary of the Czech Republic in Vietnam and Mr. David Jarkulisch, First Secretary of the Czech Republic in Vietnam.
At the workshop, obstetricians and infertility specialists updated the latest assisted reproductive methods which have practical value in the field of assisted reproduction. Among them, the striking one was "Application of new technology in pre-implantation genetic diagnosis and screening" presented by Dr. Petr Uher.
From Hong Ngoc IVF Center, Dr. Ivan Reich and his team delivered valuable presentations about optimizing IUI process, modern IVF model, personalized treatment and remote medical services, and application of timelapse monitoring in embryos analysis.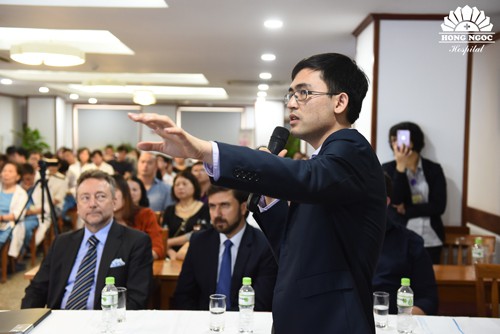 Aiming at promoting medical knowledge exchange for better services, the workshop was a precious chance for obstetricians and infertility specialists to acquire knowledge and share their own experience.
Speaking at the event, Mr. Vítězslav Grepl – Ambassador Extraordinary and Plenipotentiary of the Czech Republic in Vietnam shared that they were proud to support Hong Ngoc General Hospital in assisted reproductive field with latest techniques and hoped that the cooperation in health care sector between the Czech Republic and Vietnam would be promoted.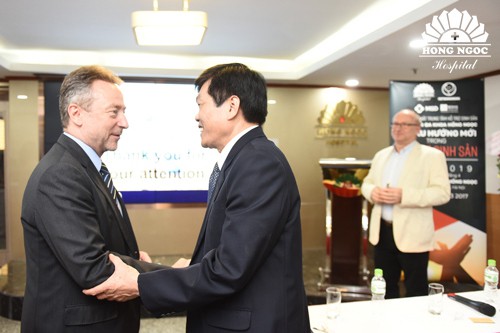 "Infertility conditions have been considered a huge challenge for obstetric field in Vietnam. In the coming time, Hong Ngoc General Hospital keeps promoting to develop and apply new techniques in assisted reproductive field to improve the treatment quality, thereby creating miracles from sciences and making the dream of infertile couples come true.", said Dr. Tu Duc Sac – Deputy Diretor of Hong Ngoc General Hospital.
Happiness for those who are seeking for baby
For years, Hong Ngoc General Hospital has built up its own brand in the field of assisted reproductive through its cooperation with Thailand's leading hospital. However, the leaders of Hong Ngoc General Hospital are always concerned that it's expensive for couples to travel to Thailand for treatment and only a small group of infertile patients could afford it.
The hospital does hope to introduce Vietnamese patients, especially those who have financial difficulties, to the most advanced assisted reproductive techniques at more reasonable prices, bringing them more opportunities of treatment. Therefore, Hong Ngoc General Hospital decided to establish "Hong Ngoc IVF Center" for the motto of "offering services by European standards of quality at affordable prices for Vietnamese."
Within the framework of the event, Hong Ngoc General Hospital officially announced its new IVF center which boasts a team of European and Vietnamese specialists. Participants were also allowed to join a tour around the center.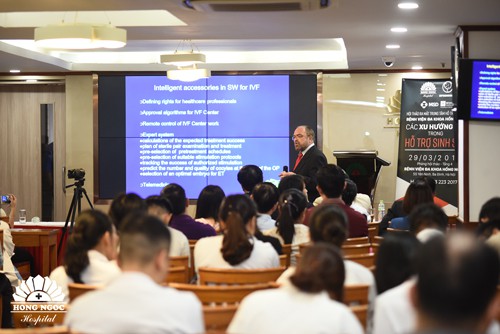 The center is led by Dr. Ivan Reich – one of the world's leading infertility specialists. He was trained and certified in IVF procedures in Hezliya Medical Center and Sheba Medical Center, Israel. He was also founder and director of several IVF Centers. His in-depth knowledge and skills allows Dr. Ivan Reich to well perform interventional procedures under the ultrasound guidance such as amniocentesis, Chorionic Villus Sampling, and more. With 40 years of experience, he has assisted thousands of women who have medical history of repeated miscarriage, early miscarriage, stillbirth and IVF treatment.
Hong Ngoc IVF Center boasts several machines and devices which have not been popular in Vietnam such as Multi-room incubator, Time-lapse incubator for constant embryo monitor, micromanipulator system, multi-spot laser machine for assisted zona thinning, and more.
The system of surgery rooms and laboratory of Hong Ngoc IVF Center is designed by Plaint Point Design Company – the Europe's leader in designing hospital, especially clean room systems.
Apart from the widely applied ones such as IUI, IVF, and ICSI, Hong Ngoc IVF Center has strengths in sperm selection using two methods namely Laser-Assisted Immotile Sperm Selection and Sperm selection using Magnetic-Activated Cell Sorting (MACS) system – the world's most advanced sperm selecting method.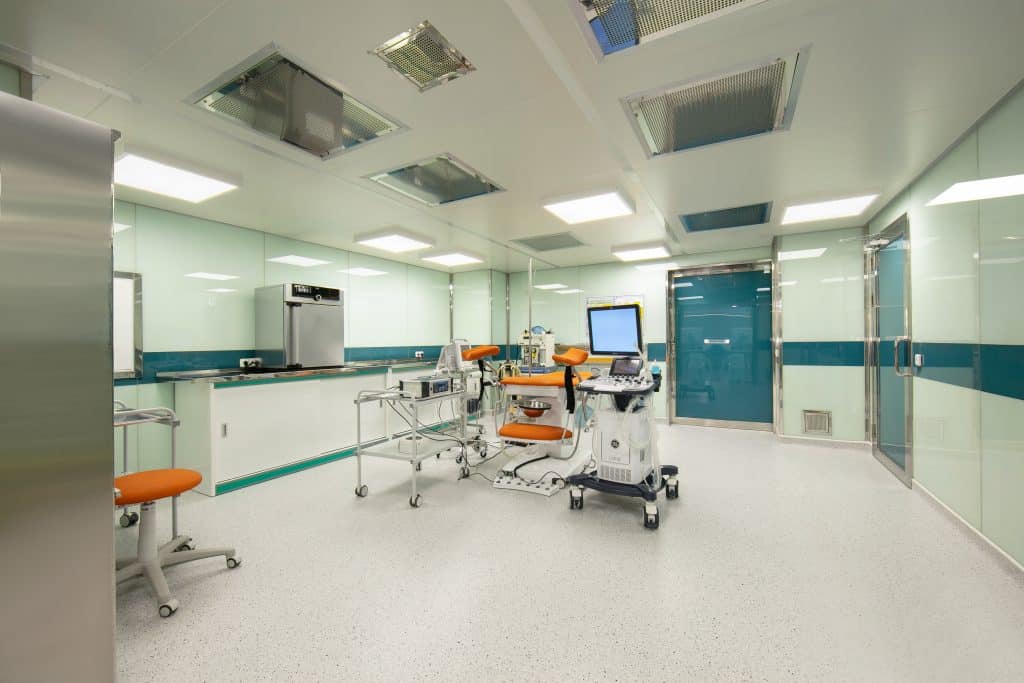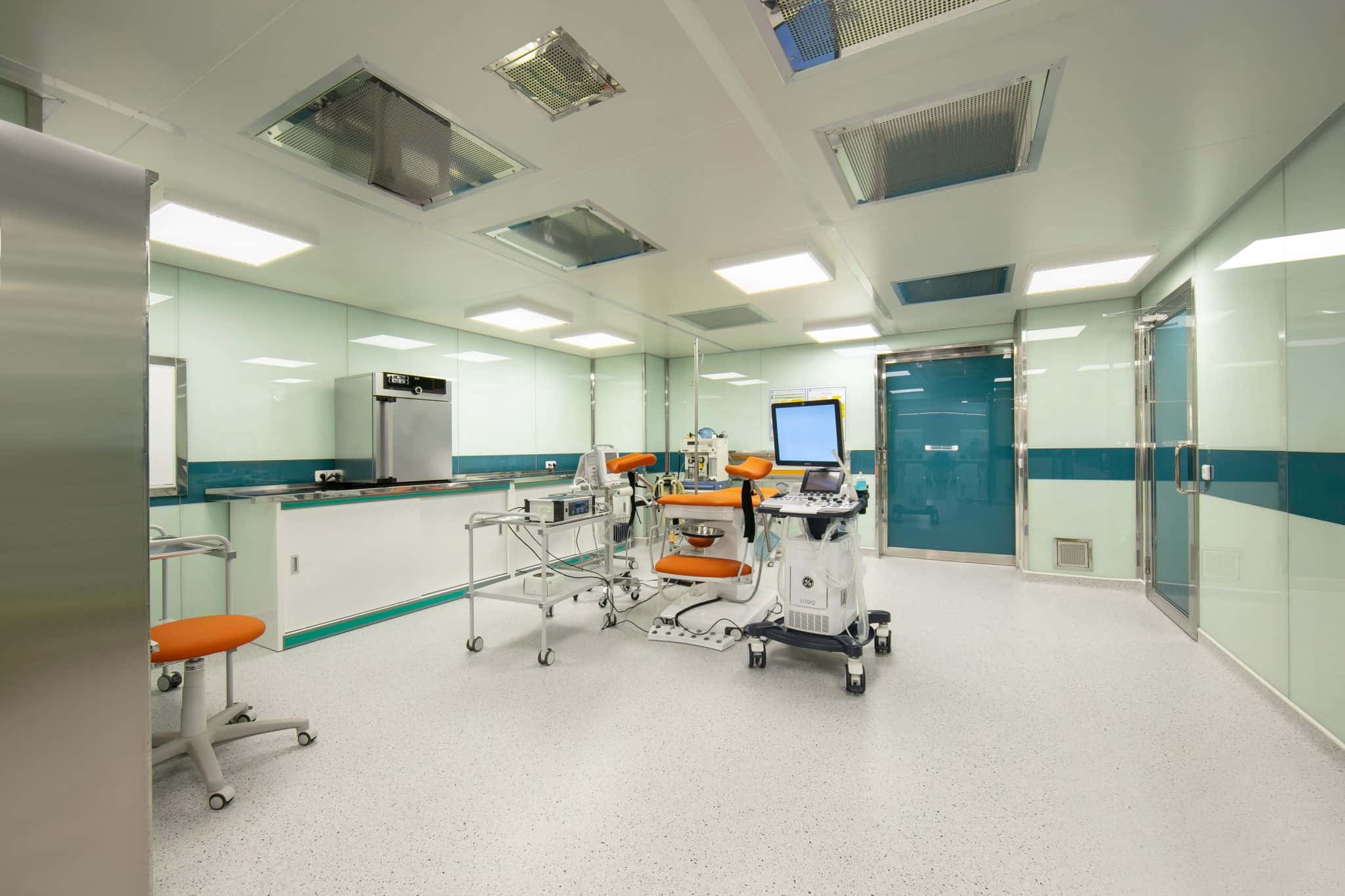 Set in the world-class hospital, Hong Ngoc IVF Center is considered an all-in center where all issues of assisted reproduction, men's health and obstetrics to neonatal and pediatric care are provided, ensuring a great journey of growing family.
The establishment of Hong Ngoc IVF Center has marked a new development of Hong Ngoc General Hospital, showcasing the capacity of its staff and service quality meeting the increasing demand and requirement of infertile couples in Vietnam.
For consultation and further information, please contact:
Hong Ngoc IVF Center – Hong Ngoc General Hospital
Hotline: (+84) 915960.139 – (+84) 915.330.016
Tel: (+84-24) 3927 5568 ext 6820/6825
Add: 55 Yen Ninh, Ba Dinh, Hanoi
Mail: arthongngoc@hongngochospital.vn