Following the success of previous free consultation event, to meet the demands of customers, on 24 August 2019, Hong Ngoc IVF Center is organizing a free consultation program focusing on infertility management procedures. The event is participated by the center's experienced doctors and embryologists who have been trained in Europe. Moreover, by participating in the event, customers will have a chance to get 100% free examination, ultrasound and semen analysis.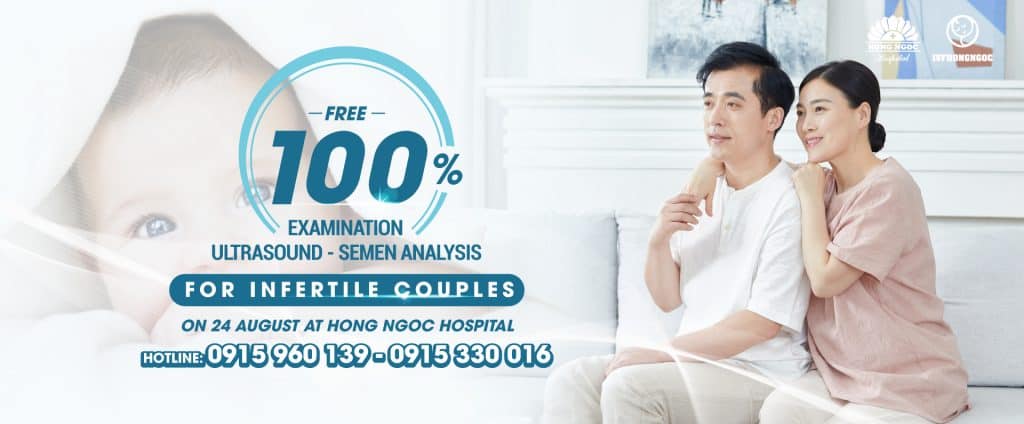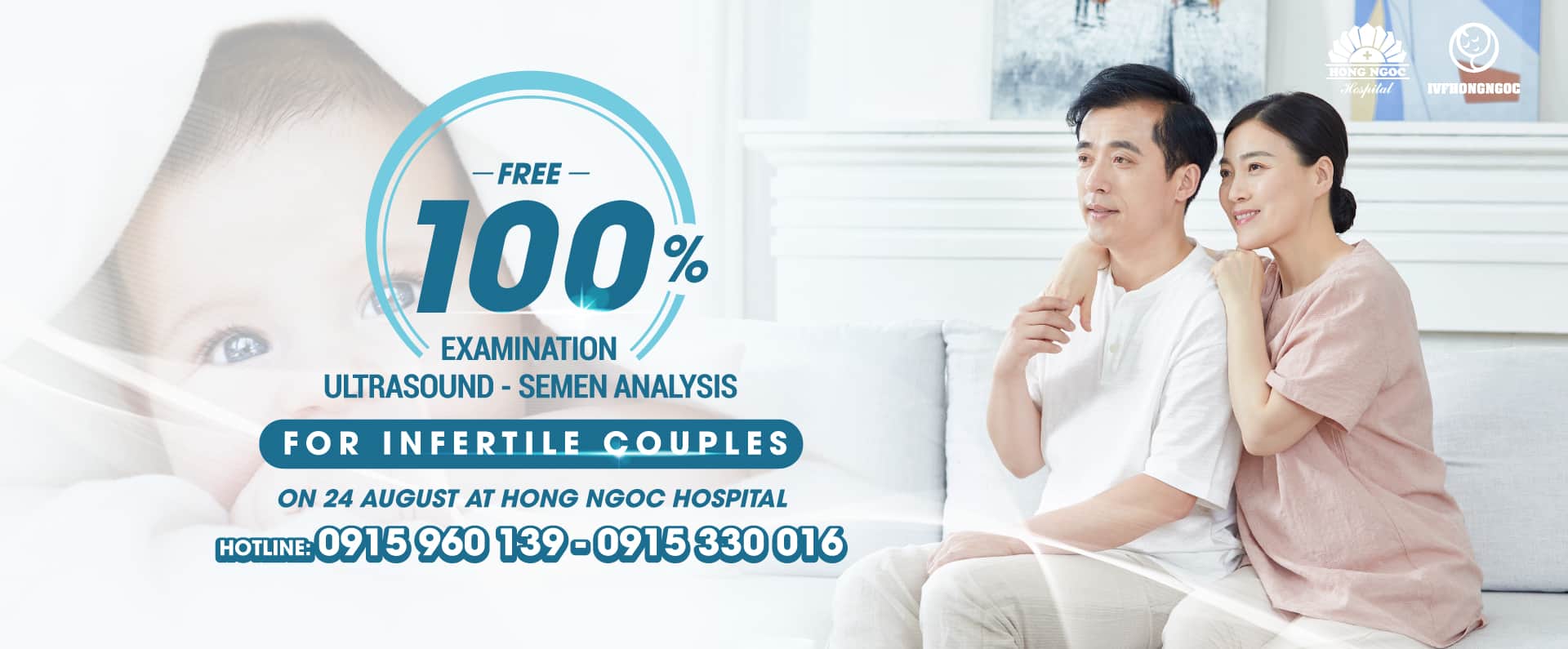 Seminar on infertility examination and treatment procedures
The consultation seminar hosted on 24 August would be a great chance for infertile couples to learn more about the procedures which are applying at Hong Ngoc IVF Center. At the event, you are invited to share with our specialists your concerning and problems on the journey of finding your baby, thereby getting appropriate solutions.
The seminar will focus on infertility treatment procedures. Three topics, including general procedure of infertility management, the role of 3D and Doppler ultrasound methods in evaluating reproductive organs, and using ultrasound method with ultrasound gel to evaluate the oviduct, will be presented by Dr. Pham Thi Thuy Duong – key clinician of Hong Ngoc IVF Center.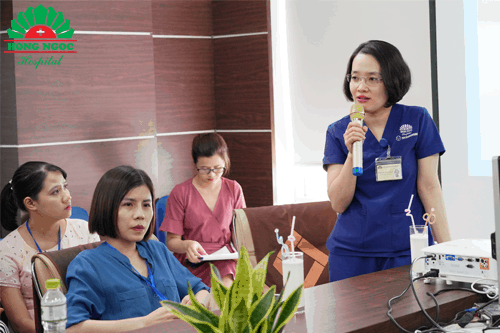 In particular, Dr. Thuy Duong will explain clearly about the procedure that is applied at the center. Patients will be provided with essential knowledge related to ultrasound in assessing reproductive organs. The 3D and Doppler ultrasound methods are highly recommended due to their high efficiency and accuracy in examination of infertility conditions.
The ultrasound method to evaluate the oviduct with ultrasound gel is an alternative to hysterosalpingography. This method has several advantages such as causing less pain, no effect on ovaries by X-rays, no effect on mucosa by iodine, giving dynamic images, and more.
At the event, infertile couples are invited to put questions to our specialists. All of your concerning problems would be addressed with details.
100% free examination, ultrasound and semen analysis for infertile couples
The mission that Hong Ngoc IVF Center has been following is helping more and more infertile couples to find their babies. Since the establishment, Hong Ngoc IVF Center has attempted to bring the happy sound of children's smiles to Vietnamese families.
To complete this mission, Hong Ngoc IVF center decides to frequently hosts seminars and consultation events to help patients understand more about infertility management and assisted reproductive techniques. The seminar on 24 August is one of them.
Not only offering patients free consultation about Hong Ngoc IVF Center's treatment procedures, the event will give participants a chance of getting free examination, ultrasound, and semen analysis. The results of ultrasound and semen analysis will help you to detect abnormities related to reproductive functions to have appropriate treatment.
Event information
Place: Hong Ngoc IVF Center – 14th floor Hong Ngoc Hospital, No. 55, Yen Ninh, Ba Dinh, Hanoi
Time: 8:30am – 5pm, Saturday, 24 August 2019
Schedule:
8:30am – 9:30am: Welcome guests, collecting patients' information for consultation
9:30am -10:00am: Presentation of infertility management procedures delivered by Dr. Pham Thi Thuy Duong
10:00am – 5:00pm: Free examination, ultrasound and semen analysis
For consultation and further information, please contact:
Hong Ngoc IVF Center – Hong Ngoc General Hospital
Hotline: (+84) 915960.139 – (+84) 915.330.016
Tel: (+84-24) 3927 5568 ext 6820/6825
Add: 55 Yen Ninh, Ba Dinh, Hanoi
Mail: arthongngoc@hongngochospital.vn