EUROPEAN STANDARDIZED
ASSISTED REPRODUCTIVE CENTER IN HANOI
For years, Hong Ngoc General Hospital has built up its brand name in infertility treatment based on the hospital's cooperation with Thailand's leading fertility treatment centers and hospitals such as BNH, Phyathai 2, and Jetanin. This cooperation has brought opportunities of having birth to numerous infertile couples. However, the leaders of Hong Ngoc General Hospital are always concerned that it's expensive for couples to travel to Thailand for treatment and only a small group of infertile patients could afford it. The hospital do hope to introduce Vietnamese patients, especially those who have financial difficulties, with the most advanced assisted reproductive techniques at more reasonable prices, bringing them more opportunities of treatment. Therefore, Hong Ngoc General Hospital decided to cooperate with Gyn Vietnam Company led by Dr. Ivan Reich to establish "Hong Ngoc IVF Center" for the motto of "offering services by European standards of quality at affordable prices for Vietnamese."
Below are some special highlights of Hong Ngoc IVF Center – a "European-standardized" reproductive center in Vietnam.
Leading specialists and technicians trained in Europe
The Hong Ngoc IVF Center has been directed by Dr. Ivan Reich – one of the world's leading fertility specialists from Czech Republic with more than 35 years of experience. He was also the first one to participate in the establishment of Bach Mai Hospital's Assisted Reproductive Center. His expertise and experience are widely recognized by various experts, which becomes the "brand" ensuring the high success rate of treatment.
Dr. Ivan Reich once worked at the head position of Obstetrics Department, Charles University in Prague.  He was a member of Prenatal ultrasound diagnostics group of Czech Committee for Ultrasound in Obstetrics and Gynecology. He also studied and worked in Italy, Germany, the Netherlands, Denmark and Israel.
In 1992, after left the university, Dr. Reich co-founded GynCentrum Inc – the first private gynecological clinic in Prague and worked as the center's senior consultant for infertility treatment, prenatal ultrasound care and endoscopic surgery.
In 1994, Dr. Reich co-founded Almeda Group – Neratovice Hospital.
In 1994 and 1995, he was trained and certified in IVF procedures in Hezliya Medical Center and Sheba Medical Center (Tel Hashomer Hospital), Israel. After this certification, he went back to Czech Republic, co-founded ISCARE IVF in Prague. It was the first Israeli owned center of assisted reproduction in the Czech Republic. There, he worked at the director position of the center.
In 2013, he temporarily broke his career in Czech to participate in health care projects in Vietnam, including the establishment of Bach Mai Hospital's Assisted Reproductive Center. Since January 2018, he has officially been working as the director of Hong Ngoc IVF Center.
Apart from Dr. Ivan Reich, Hong Ngoc IVF Center brings together a team of well-trained and experienced specialists. They were trained in Czech and have worked under the guidance of Dr. Ivan Reich for 3 to 5 years. The doctors and technicians have mastered all techniques related to infertility treatment, from endocrine treatment, endoscopic surgery, surgery and treatment of endometriosis, to egg stimulating, egg retrieval, and embryo transfer. Their consummate ultrasound diagnosis skills also contribute to their work of infertility treatment and fetal malformation screening. Moreover, they boast great experience in dealing with complex cases with high rate of miscarriage. They have fundamental skills and some even got certified at semen analysis as well as sperm evaluation and treatment.
It wouldn't be complete if we do not mention laboratory specialists while talking about infertility treatment as it is said that the laboratory is the heart of IVF center. And the first one we would like to introduce the Head of Laboratory.  He was deeply trained in IVF laboratory techniques in Czech Republic and got EU Certification for embryologists. After his training in Czech, he went back to Vietnam and was trained by international experts to enhance his skills and capacity. He has been working as the key embryologist in IVF lab for 5 years. Other specialists of Hong Ngoc IVF lab also have bachelor degree or master's degree and have years of experience working in embryos laboratory.
In short, Hong Ngoc IVF Center's staff are competent and responsible. They always attempt to improve their knowledge and skills with passion. Particularly, their English skills also help them to easily access to the world's latest medical advances.
To meet the high requirements of Hong Ngoc General Hospital's leaders, Hong Ngoc IVF Center has continuously enhanced its capacity by sending staff to both domestic and international training courses as well as invite international experts to Vietnam for technology transfer. In August 2018 alone, there has been three European experts visiting and working in Hong Ngoc IVF Center. The first one is an expert specializing on software application for lab equipment which helps improve diagnosis results. The second expert is the director of a genetic center and has great experience in pre-implantation diagnosis which is a focus point of development in Hong Ngoc IVF Center.
Particularly, it is honor for the center to welcome Dr. Olga Tepla – Head of Laboratory, IVF Center of Charles University in Prague. Certified by International Society for In Vitro fertilization, she is one of the world's leading embryologists, especially in egg freeze. During her visit, she has delivered an in-depth training in new techniques in embryo biopsy for pre-implantation genetic screening which have not been applied in Vietnam. In addition to appreciating the lab equipment that Hong Ngoc has invested in, Dr. Olga Tepla gives her compliment to the lab staff for their expertise and professional working skills.
Modern equipment and facilities meeting European standards of quality
Unique laboratory following strict standards
Aiming at developing Hong Ngoc IVF Center as a European standardized center, right in the first place, Hong Ngoc General has hired Plaint Point Design Company from the EU to design the center. The company has years of experience in designing hospital, especially clean rooms for IVF laboratory. Thanks to their support, Hong Ngoc IVF Center boasts a system of hyper-clean surgery rooms (for egg retrieval and embryos transfer) and laboratory (for embryos culture) at high level of sterility. The air controlling system that monitors CO2, O2, humidity and temperature levels ensures the safest environment for fertilization and embryo culturing. All of these machines and equipment are well-maintained and regularly checked to ensure accurate measurements. Particularly, the labs are covered by antibacterial glass inside which the antimicrobial action of silver ions eliminates 99% of bacteria on its surface. This is the brand new technology to be applied in Vietnam. 
Most modern IVF equipment
IVF equipment and machines require a high level of quality to perform accurate results. Therefore, Hong Ngoc General Hospital has cooperated with EPPENDORF – a leading manufacturing corporation in Germany and MEDESA (Czech Republic) so that the two corporations would supply and synchronize the remaining devices from 5 other manufacturers.
All devices and equipment at Hong Ngoc IVF Center are directly imported from Europe. This helps ensure the most appropriate conditions and optimize the efficiency for fertilization and embryo development in the laboratory, thereby reaching the highest success rate of infertility treatment. Particularly, some advanced techniques such as Intracytoplasmic Sperm Injection (ICSI), Assisted Zona Thinning – LAZT, egg growth, biopsy and pre-implantation genetic screening PGT-A/M, which used to require patients to travel aboard for treatment, now can be conducted right in the laboratory of Hong Ngoc IVF Center.
Provision of complex assisted reproductive techniques which have not been performed in Vietnam
With the leading fertility specialists and the support of modern medical equipment, Hong Ngoc IVF Center is able to perform various assisted reproductive techniques, including common methods such as In vitro fertilization (IVF), Intracytoplasmic Sperm Injection (ICSI), Intra-Uterine Insemination (IUI), and more. Moreover, Hong Ngoc IVF Center is offering two latest assisted reproductive techniques which have not been performed in Vietnam before.
LAISS – Selection of viable spermatozoa by Laser-Assisted Immotile Sperm Selection
By using a laser to identify viable sperm cell, this method enables specialists to choose good sperm for ICSI. It's recommended in MESA/TESE IVF cycles and any other cases of immotile spermatozoa.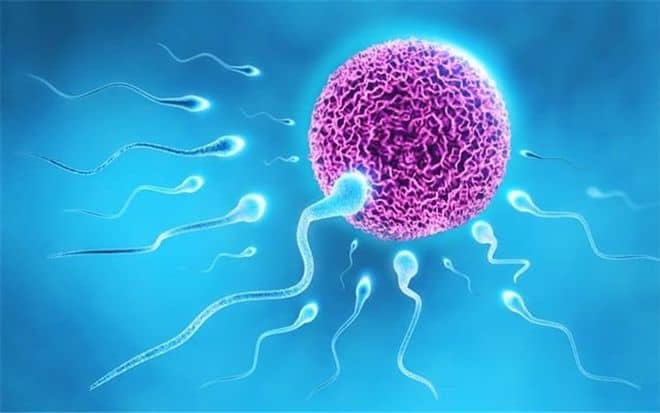 In LAISS, a single laser pulse is applied close to the tip of the sperm tail using Saturn 5 Active laser system from RI (UK). In a few seconds, the specialist can observe whether the tail of the sperm starts curling or not. The spermatozoa showing a curling reaction are considered to be viable and can be used for ICSI to fertilization.
Sperm selection using Magnetic-Activated Cell Sorting (MACS) system
This method of selecting sperm allow us to select functional sperm and improve the pregnancy rate. MACS Annexin V System was designed to selectively remove sperm with DNA damage that traditional DNA fragmentation tests (e.g. SCSA/SDIA) could not detect. The procedure begins with magnetic labeling of unwanted cells and then, they are passed through a separation column where they are selectively retained. Intact living spermatozoa without DNA fragmentation pass through the column and are collected for later use (ICSI or cryopreservation).
With all essence from equipment and facilities to specialists, especially the effort and dedication of staff and hospital leaders, Hong Ngoc IVF Center will surely become "the place to trust" and the "miracle incubator" bringing beloved angels to infertile couples.
For consultation and further information, please contact:
HONG NGOC IVF CENTER
Hotline: (+84) 915960.139 – (+84) 915.330.016
Tel: (+84-24) 3927 5568 ext 6820/6825
Add: 55 Yen Ninh, Ba Dinh, Hanoi
Mail: arthongngoc@hongngochospital.vn